Silky vanilla ice cream stuffed with chunks of my dark chocolate chunk cookie butter bars. It's the ultimate ice cream for cookie butter lovers!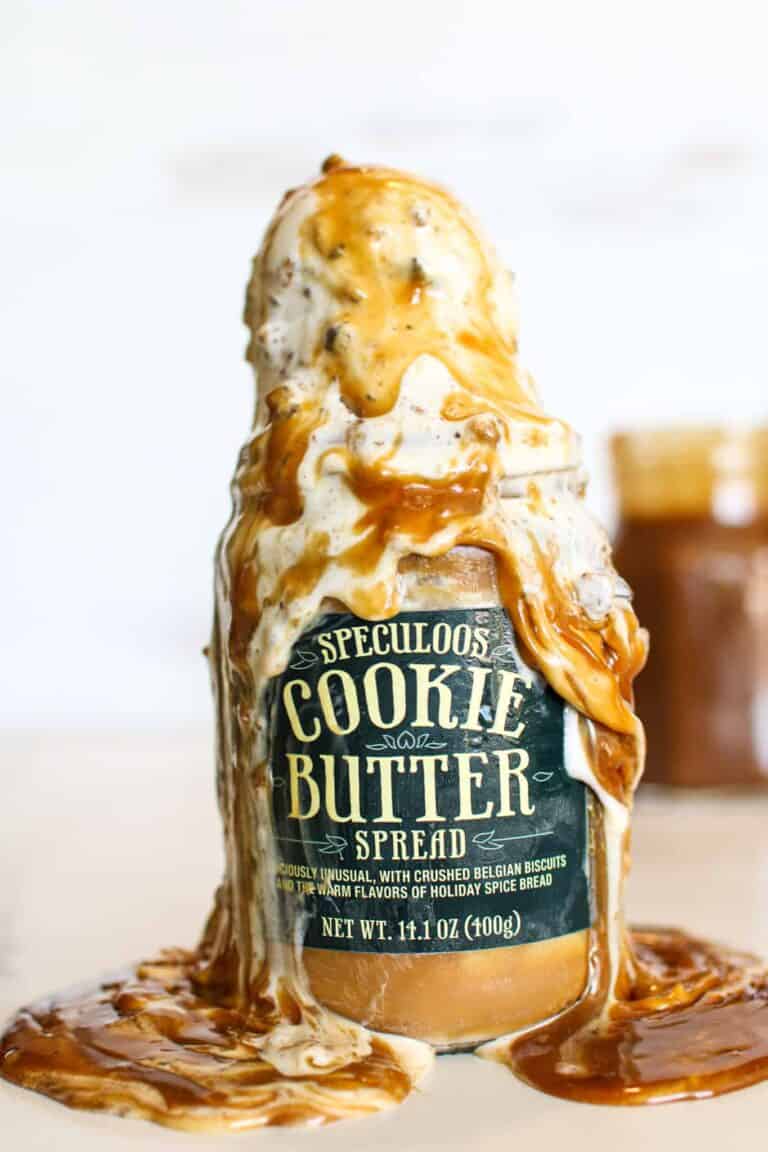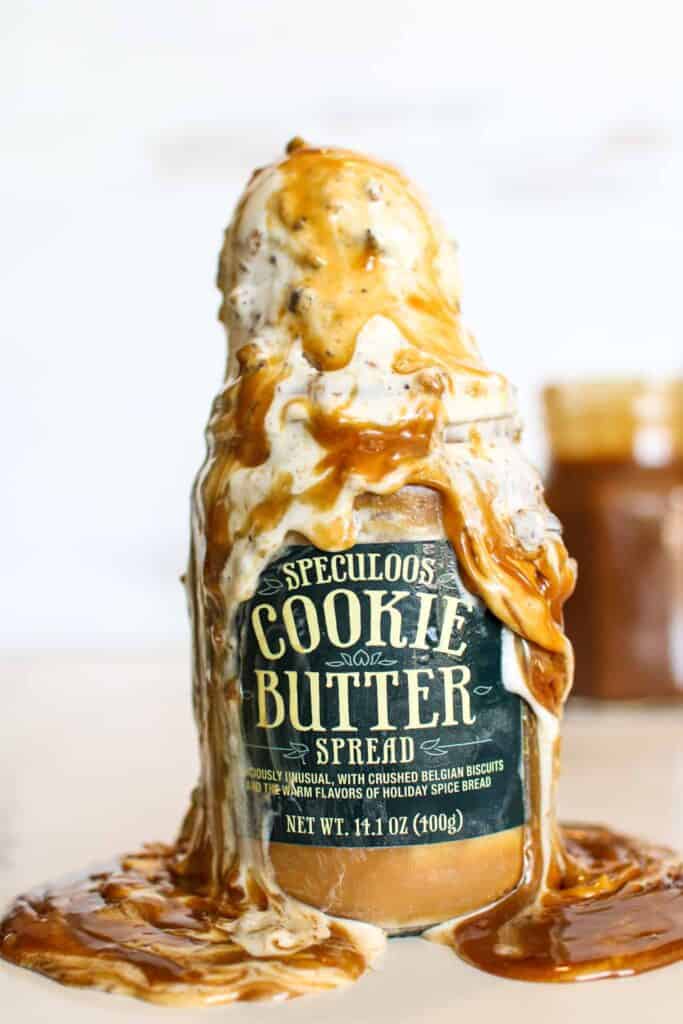 Cookie Butter Bar Ice Cream made with my Chocolate Chunk Cookie Butter Bars. Delicious vanilla ice cream, with bits and chunks of crunchy bars and dark chocolate. I use Salt and Straw's base recipe which gives the ice cream the most amazing texture!
Cookie Butter Bar Ice Cream became a creation after forgetting my Chocolate Chunk Cookie Butter Bars in the pantry for a few too many days. It seemed like a shame to just throw those tasty treats into the trash. Instead, I cracked open my Salt and Straw Ice Cream Cookbook and grabbed some heavy cream, and got to work.
Salt and Straw is an ice cream company based in Portland, Oregon with over 15 locations (their locations are mainly on the west coast but they have some locations in Washington, D.C. and are expanding to Miami)! I first heard of them from a Tasty video with Tyler Malik making their Salted, Malted Cookie Dough Ice Cream. I quickly hit the follow button on Instagram and became intrigued by their flavors like Freckled Zucchini Bread, Dracula's Blood Pudding, and Salted Caramel Thanksgiving Turkey. This March, I finally splurged on shipping some to the midwest, and boy, was I in for the treat! My favorite is the Sea Salt Caramel Ribbon. But what stood out the most is the texture -- it is some of the creamiest and smoothest ice cream I have ever eaten. Period.
I bought their cookbook after becoming obsessed with finding their secret to ice cream. There answer is xantham gum, a food additive that is common in gluten-free products. It is named for the bacteria, Xanthomonas campestris, which ferments with simple sugar. It might sound a bit scary eating anything that starts with an X. However, you can find it commonly in your store-bought salad dressing, granola bars, and hot sauce -- only to name a few. Xantham gum has many uses including emulsifying, thickening, and creating smooth texture, especially in ice cream. Finally, you can use it in gluten-free baking as it imitates gluten. You can buy it at Target here!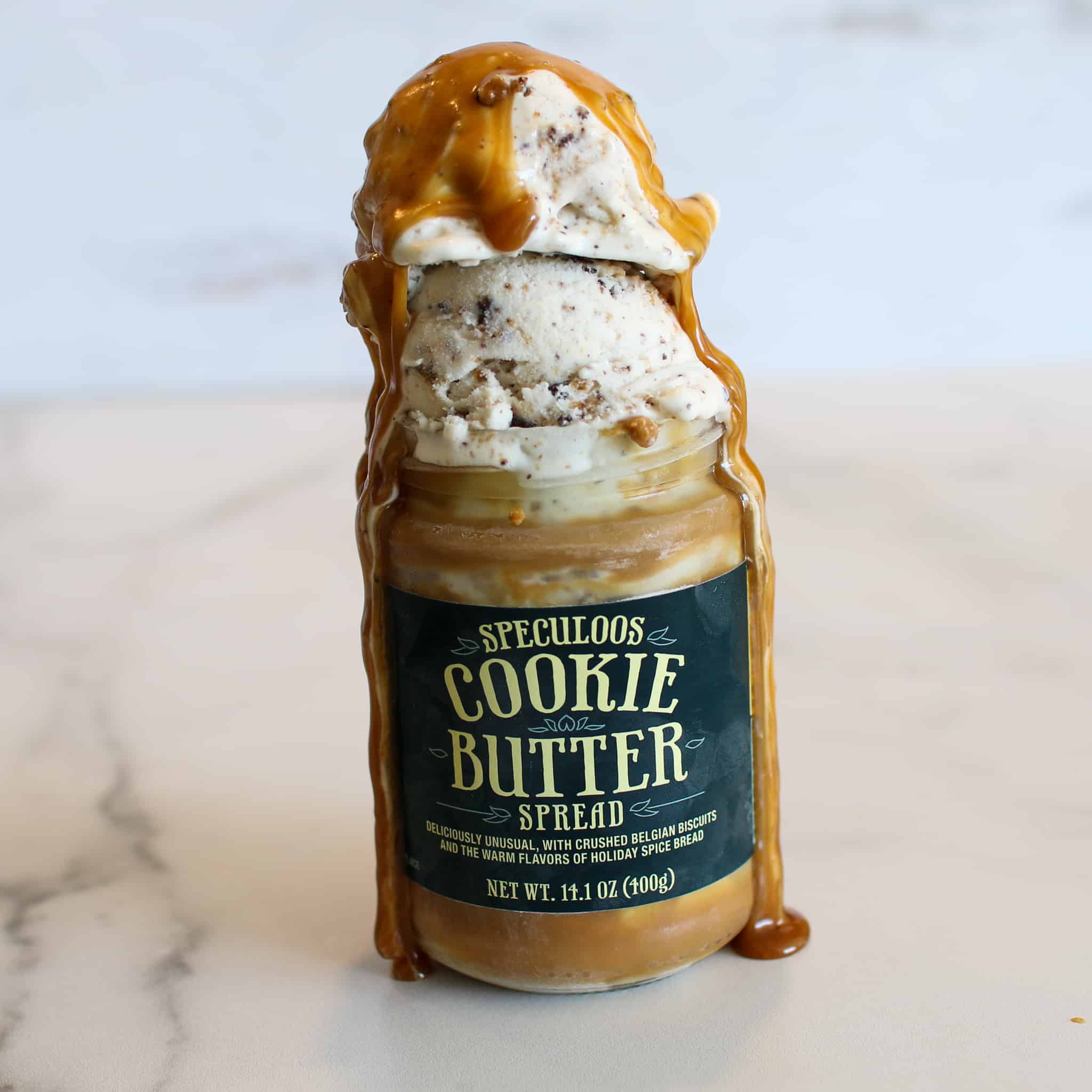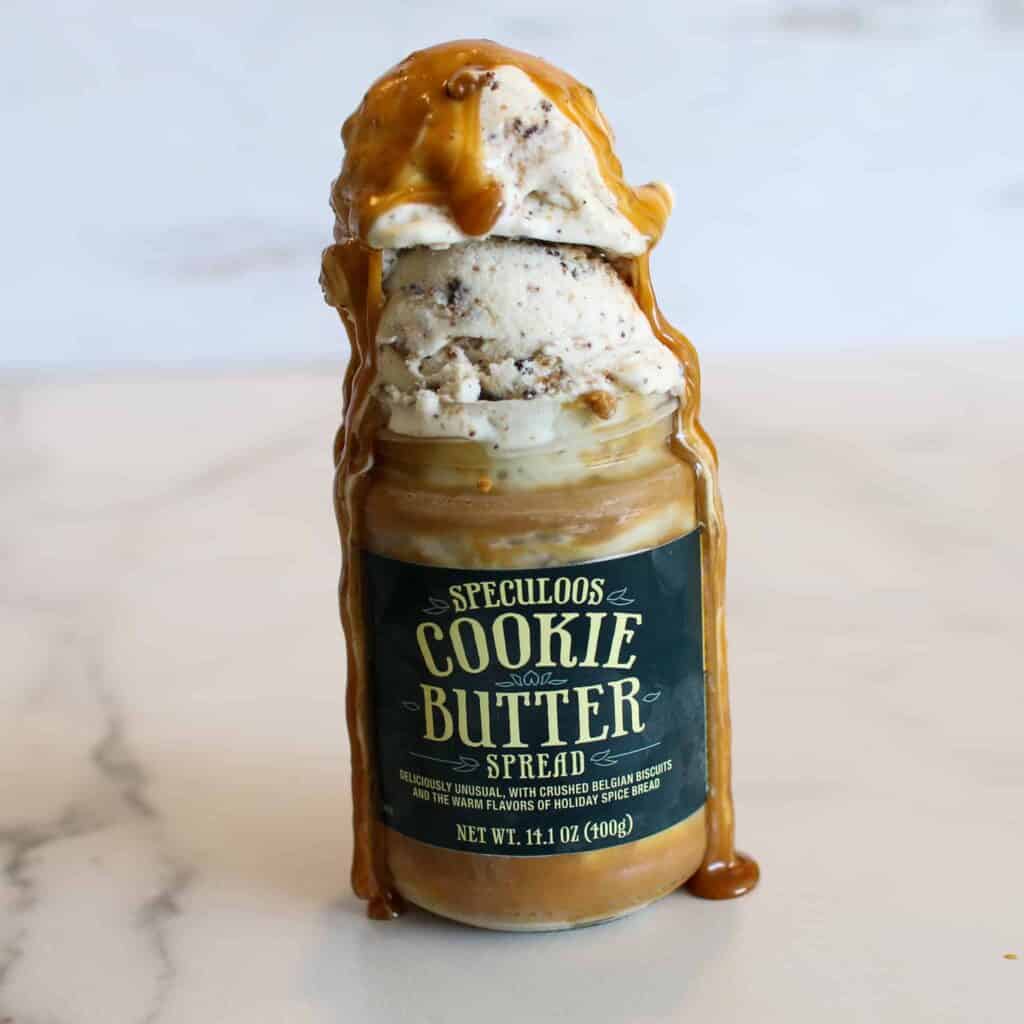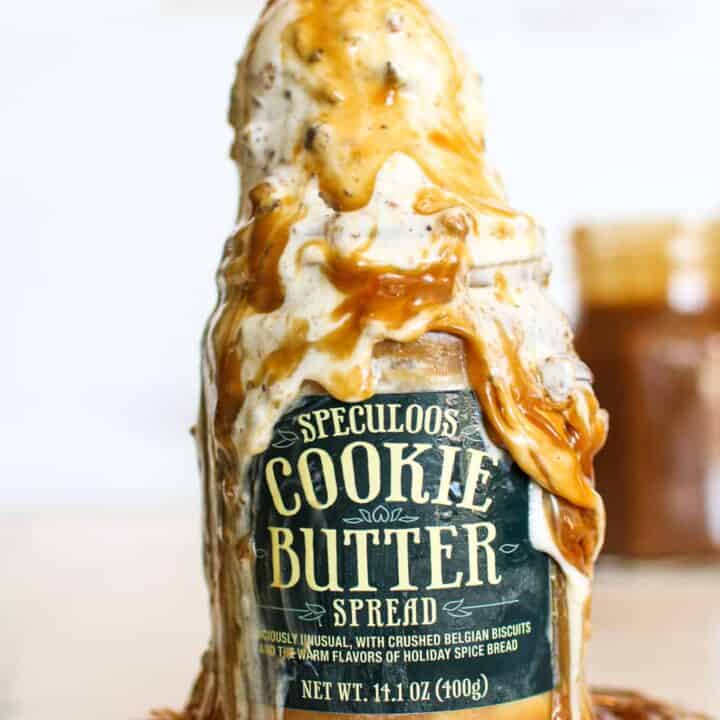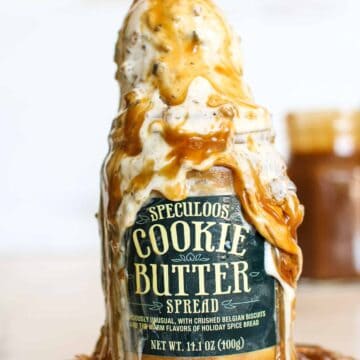 Cookie Butter Bar Ice Cream
I turned my Chocolate Chunk Cookie Butter Bars into ice cream! I love repurposing my desserts into something new. This ice cream is creamy but has an amazing bite from the cookie butter bars. Best enjoyed with Cookie Butter Fudge Sauce!
Ingredients
Instructions
Pour the mixture into an ice cream maker and turn on the machine. Churn just until the mixture has the texture of soft-serve according to ice cream maker's instruction (about 15 minutes).

Add-in crumbles to ice cream maker. Churn for an additional 5 minutes.

Pour ice cream into a freezer safe container, adding chunks of the bar and swirling in.

Press parchment paper onto the top of the ice cream and then cover with lid. Store in your freezer, in the coldest part, for at least 6 hours or until firm.
Notes
Nutritional information for this recipe is only an estimate. The accuracy of the nutritional information for any recipe on this site is not guaranteed. Please calculate your own nutritional information if you want it exact to what you make and use my calculations as a guide only.
Tried this recipe?
Tag me on Instagram @makewithmara or hashtag #makewithmara
Salt & Straw's Ice Cream Base Recipe
For this recipe, you will need 3 cups of Salt & Straw's Ice Cream base. The recipe can be found here!